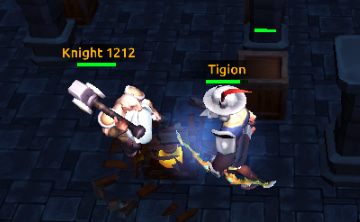 Use your computer to play Megaclash Warriors League. Or try one of the games below!
Megaclash Warriors League
Megaclash Warriors League is a 3D gladiator fighting game in which you must choose your hero, equip them with armor and weapons, and take them into intense battles to prove your glory! You can choose from a range of different heroes such as a Knight and a Mage. Each hero has a different set of moves, weapons and skills. Once you have chosen your warrior, you can enter the multiplayer battle arena!
Controls
Use your mouse to control the hero's direction
WASD or arrow keys to move forward
1 to primary attack
2 to secondary attack