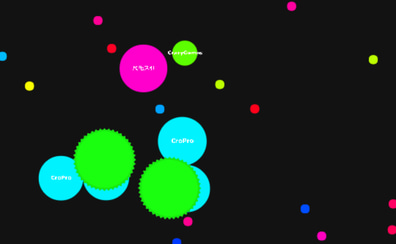 Use your computer to play Gota.io. Or try one of the games below!
In Gota.io you grow by eating other cells and other players who are smaller than you. This game is clearly based on
Agario
, but will run faster for some people! Start with a basic colored cell - move around the map using your mouse and collect the various colored cells that are scattered on the ground - as you collect cells, your own cell increases in size.