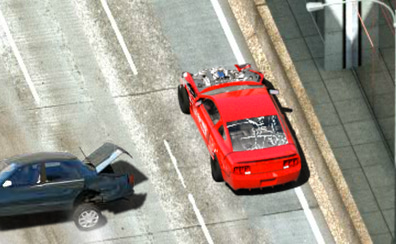 Use your computer to play Traffic Collision. Or try one of the games below!
In Traffic Collision you have to drive as far as possible before the timer runs out. Don't forget to use nitro to go further. Collect nitro or extra time along the way. When you drive 5000 yards, you get a 30 second extension!
A and D or left and right arrow keys to steer, W or up arrow key for nitro.
More Games In This Series