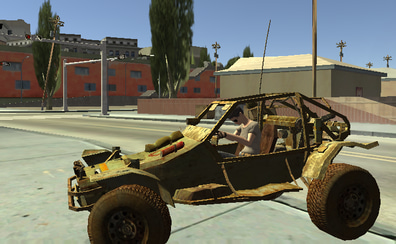 Use your computer to play Free Rally 2. Or try one of the games below!
Free Rally 2 is a high-action 3D driving game and sequel to
Free Rally
. This multiplayer game allows you to drive beautiful vehicles in a multiplayer environment where you can travel around the city and do as you please.
Controls
WASD, arrows to drive
space to use the handbrake
mouse to lock cursor
f, right mouse to fire on helicopter, buggy and Sofy
v to seek rocket on helicopter, buggy and Sofy
e to enable/disable police alert on moto police
f to stop car on moto police
shift to use nitro on moto
r to signal
g to let the vehicle go up
l to use the light on the car
l to start/stop engine on the helicopter
c to change camera view
esc to return to the menu
More Games In This Series