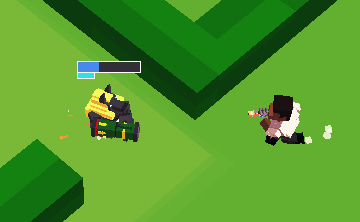 Use your computer to play SquaddRoyale.io (Squadd Royale). Or try one of the games below!
SquaddRoyale.io (Squadd Royale)
Welcome to SquaddRoyale.io, a massive battlefield .io game in which you need to be the last survivor in a deadly match. You and other players jump out of an airplane. Once landed on the ground, you need to search for equipment to arm yourself quickly. Other players do everything they can to survive, and you must do the same! Watch out for the constantly shrinking safe zone, as being on the danger zone reduces your health over time. Can you become the last survivor and get all the glory of Squadd Royale?
Controls
WASD or arrow keys to control the movement
Left mouse button to attack/shoot
Right mouse button to open emoticons list
E to switch weapon/enter vehicle
F to use health kit
M to open map
R to reload