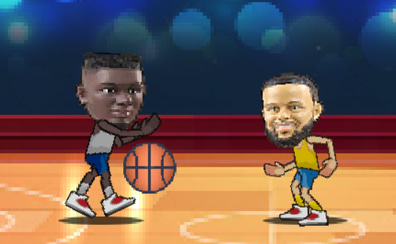 Use your computer to play BasketBros. Or try one of the games below!
Dunk on your friends and beat them! BasketBros is a fast-paced basketball game, just like
Basketball Stars
. In this game, you choose one of the characters to compete in one on one basketball. Steal the ball by karate-chopping your opponent, or just beat them by dunking all over them!