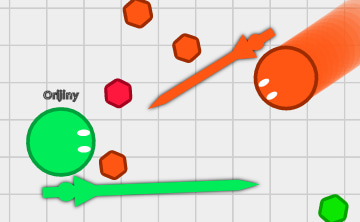 Use your computer to play Rusher.io. Or try one of the games below!
Rusher.io is a fantastic .io game in which you must zoom around a large map collecting colored dots whilst attempting to vanquish your enemies. You control a single character armed with a large jousting pole – using this pole you must try and kill the other online opponents. A single hit from your jousting stick will destroy your enemies so move quickly!
Controls
Use mouse to control movement direction and press left mouse button to rush forward.