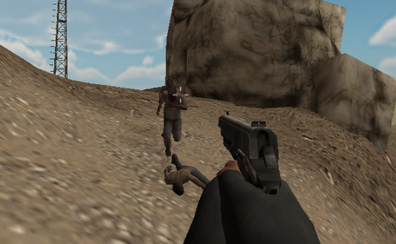 Use your computer to play Afghan Survival. Or try one of the games below!
Afghan Survival is a 3D shooting survival game. You are the only surviving soldier in a desert settlement. Set out to look for weapons and be prepared to face hungry zombies that will keep coming at you! Survive for as long as you can and reach the highest score to appear on leaderboard.
Controls
WASD to move, left click to shoot, right click to raise sights or block, 123 or mouse scroll to change weapon, V to melee attack, R to reload, G to throw grenade, F to pick up item, space bar to jump, Q or E to lean, ctrl to crouch, and shift to sprint.