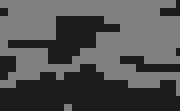 Dragon Buster is a browser remake of the original iconic NAMCO title of the same name. This remake features the same awesome pixelated graphics and 1980's style arcade music and gameplay. You control a warrior and you must work you way through a range of dungeons and quests. You must collect gems, evade dragon fire and climb ladders!
Desktop controls
Z to change direction
X to jump, press again to double jump
Mobile controls
Tap left screen to change direction
Tap right screen to jump, tap again to double jump
Note
In mobile browsers, tap the top right box to close the initial pop-up.