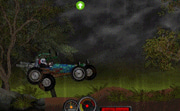 Use your computer to play Dirt and Torque. Or try one of the games below!
Buy and customise a car to complete your journey through Borneo. Finish as fast as possible to earn money so you can upgrade your car!
Drive with arrow keys, reverse by pressing 2 times down arrow key, switch between 4WD and 2WD with spacebar.