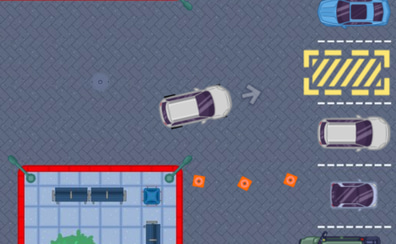 Use your computer to play Franky Valet Parking. Or try one of the games below!
Valet Parking can be a very difficult job! Franky Valet Parking is an HTML5 parking game in which you play as the valet and you must carefully park customer's cars in the designated spots.
Be careful though, as hitting anything deducts a star from your total score! Navigate through all of the difficult areas and park all of the cars all while avoiding other vehicles, curbs and waiting for the crossing gates! Can you park all of the cars with a five-star rating and keep the customers happy or will they get their cars back with a nice, new scratch?