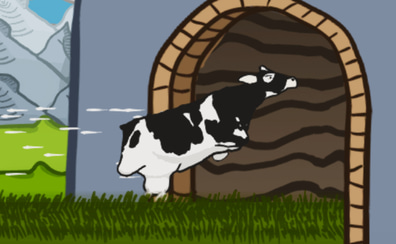 Use your computer to play Udder. Or try one of the games below!
Udder is an epic endless running game in which you must help a cow balance! This might sound easy, but you must navigate the different tunnels that fly in front of you and avoid hitting the lower sections.
Controls
Hold space bar or left mouse button to maintain the balance.