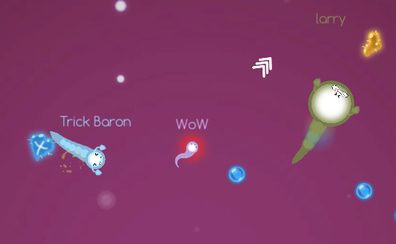 Use your computer to play Ovar.io. Or try one of the games below!
The journey of a little sperm cell is about to begin. Compete with other players to win as many ovarios as possible. You're on your own here, so watch out for other players that are trying to eliminate you. Defend yourself by attacking their tails! Collect power-ups to boost your status and increase your battle capabilities. Can you dominate the map?
Developer
Ovar.io is a .io game that is currently in Beta. The full version will have a lot of bugfixes and will have even more features and skins.
Game controls
Use your mouse to move
Press the left mouse button or space bar to use your skill