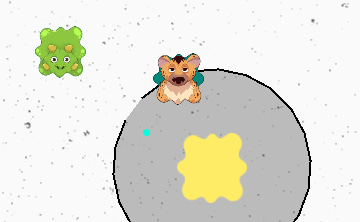 Use your computer to play Blobber.io. Or try one of the games below!
Blobber.io is a .io survival game inspired by
Agar.io
and
Slither.io
. The basics are still the same. In addition to the gameplay that we know from Agar.io, you can eat power-ups that scattered around to give you some advantages. For example, you can collect a glue that can slow down surrounding players and a bonus mass that will give you extra mass. Good luck!
Game controls
Use your mouse to move
Press E to eject mass
Press space bar to use a special power
Game developer
Blobber.io was developed by Vincent Brepoels together with his son.