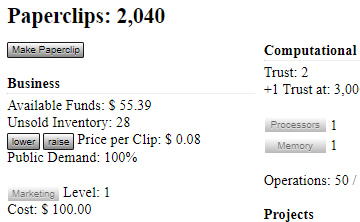 Use your computer to play Universal Paperclips. Or try one of the games below!
Universal Paperclips is a fun and interesting idle clicker game in which you must manage your very own paperclip production business! You must start by creating paperclips manually by clicking on the "make paperclip" button. Each paperclip you create uses a certain amount of wire - you must periodically purchase more wire to keep your production running.
Controls
Press left mouse button to play.