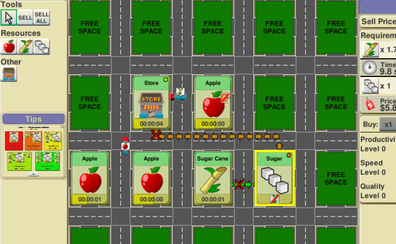 Use your computer to play Supply Chain Idle. Or try one of the games below!
Supply Chain Idle is the fun management game in which you need to create a successful supply chain between production and distribution units. Start by placing production units that will actually make the products that will be sold. Then you can strategically place the distribution units that will act as shops and market the produced goods.
Controls
Use left mouse button to play.