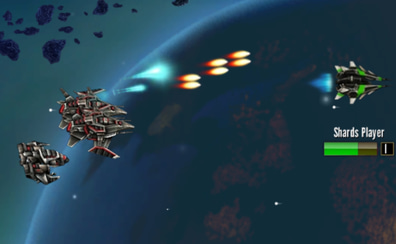 Use your computer to play Pocket Starships. Or try one of the games below!
Explore and dominate the galaxy in Pocket Starships, a side scrolling, action packed space MMO that is highly addicting and challenging! Choose a faction and set off on your mission to dominate the galaxy! Choose your mission and embark, exploring and conquering an enormous expanse of space! Upgrade your ship, collect and sell cargo, take over sectors and even build your own outposts! Can you claim victory for your faction and dominate the galaxy or will you just end up as drifting space debris?
Your ship repairs itself while it's in the station, so don't forget to fly back before you close the game!