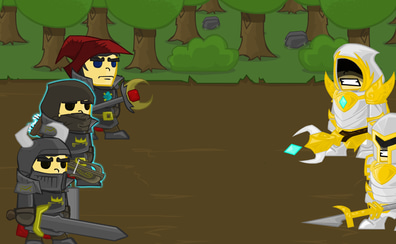 Use your computer to play Minions, Monsters, and Madness. Or try one of the games below!
Minions, Monsters, and Madness
Minions Monsters And Madness is a highly addicting, turn based jRPG game that is full of depth and story. Make your choices carefully and embark on a quest to save the kingdom from the Imperium Soldiers. Battle several kinds of enemies as you march across the foreign lands, completing adjectives and discovering the secrets that your adventures hold! Level up your minions, learn new moves and show your enemies your strength! Recruit new allies to fight alongside you and finally bring an end to the imperium!