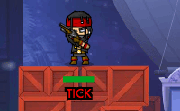 Epic Time Pirates is quite similar to
Combat Hero Adventures
, but with a few (important!) improvements. It features new weapons and, surprisingly, pets (which can actually help you in battle)! Each pet has a unique property that will help you in your fights (e.g. poison damage and increased life) The multiple game modes (like Capture The Flag mode) will make sure you never get tired of the game. Get ready to chase down some evil enemies in Epic Time Pirates.

Click here to play Epic Time Pirates!

Add this game to your website or blog
x - close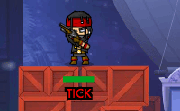 Epic Time Pirates
Note: to add the above image and link, you need to be insert the following code as HTML code. If you are not sure how to do this, please contact us and we will assist you!