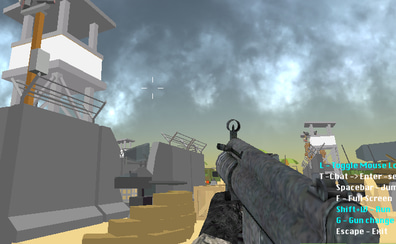 Use your computer to play Military Wars 3D Multiplayer. Or try one of the games below!
Military Wars 3D Multiplayer
Military Wars 3D: Multiplayer is first person shooter in which you battle with players all over the world. This means that you will need to be fast and accurate to survive!
Controls
Use WASD to move, mouse to aim and shoot, right mouse click to control zooming. Use W/Shift to run, space to jump, G to change guns, T to chat, and F for fullscreen. Good luck!