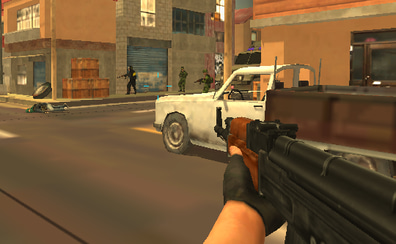 Use your computer to play Armed Forces vs Gangs. Or try one of the games below!
Armed Forces is a new 3D First Person Shooter. The game is set in a war torn city in Russia, where local gangs are fighting over territory. In the game you have to choose a side and clean the city of your opponents. Enter the arena and battle other players!
To move press WASD. Left click to shoot, 123 to switch weapon, B to access buy menu, R to reload, C to crouch, shift to run, F to use, G to throw grenade, T to access all chat, and Y to access team chat.
More Games In This Series