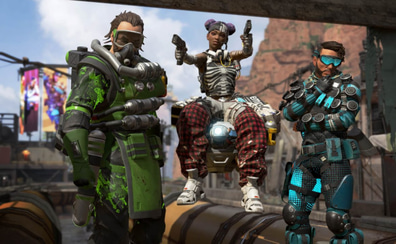 Use your computer to play Apex Legends. Or try one of the games below!
Apex Legends offers an immersive battle royale game that is clearly inspired by
Fortnite
, but adds new features. Just as most games in the genre, it is free-to-play. There are many battle royale games out there, and Apex Legends try to bring a unique concept to the market. Instead of starting the game as a normal character, you have the freedom to become a Legend with a unique set of abilities. On the bright side, you do not need to fight alone as you have to work together with your teammates to become the last surviving team.
Controls
Keyboard and mouse to play.