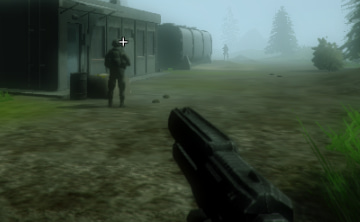 Use your computer to play Way of Hero. Or try one of the games below!
Way of Hero is a 3D first person shooting game in which you have to try to survive after a big enemy attack. Keep your gun ready to shoot, and kill anything that might attack you. Complete different missions and try to escape by getting on the plane. Good luck!
WASD to move, left click to shoot, space bar to jump, R to reload, shift to sprint, mouse scroll to change weapon, and P to pause.