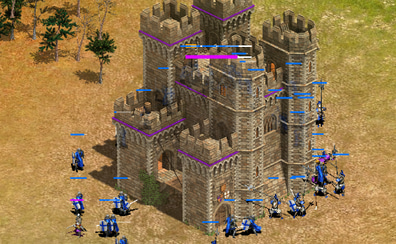 Use your computer to play Feudal Wars. Or try one of the games below!
Feudal Wars is an epic online military RTS game in which you must build and command your very own army to fight other players around the world. You must build a variety of different structures such as resource production facilities, military training facilities and research facilities - each building has a different use and will help contribute to your economy and army.
Controls
Use left mouse button to play.