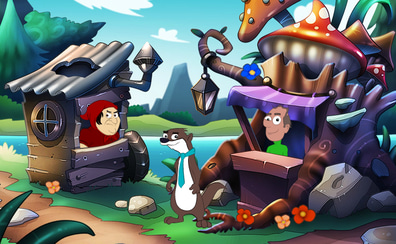 Use your computer to play Ozzy. Or try one of the games below!
Peggy has been kidnapped by a dark wizard! As her boyfriend, Ozzy must do his job to save her. You must help Ozzy to find his way to the wizard's lair. The path won't be easy as you have to help people first and solve the puzzles. The last one won't be easy! Can Ozzy the weasel make it in time?
Controls
Use your mouse to interact with your surroundings.