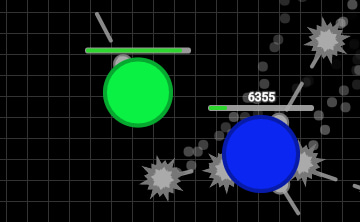 Use your computer to play WreckIt.io. Or try one of the games below!
Wrekit.io is another intense multiplayer io game in which you control your very own tank equipped with a huge spiky wrecking ball! You must swing this ball around and try to eliminate the other players. You may think this is easy, but it takes timing and skill to manoeuvre the ball properly and use it effectively!
Controls
Left click or space bar to pull the wrecking ball.