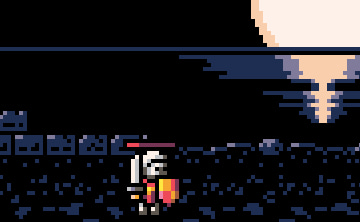 Use your computer to play The Lair. Or try one of the games below!
Your goal is to complete a quest. The quest consists of 3 stages (Old Petrel Road, Shearwater Keep and the Lair), which you need to fulfill without getting yourself killed by all the enemies you will meet on your journey. Good luck brave knight! This game is developed by Krajzeg.
Press z to attack or to confirm, use the arrow keys to move, hold x to shield, hold z to charge and press the arrow keys twice to dash.