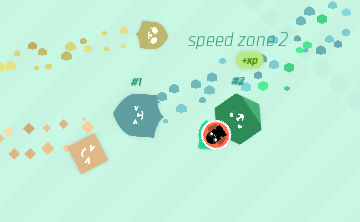 Use your computer to play NoBrakes.io. Or try one of the games below!
Nobrakes.io is a fun .io racing game in which you control a certain shape and must compete against other online players to claim the Nobrakes racing title. You must race around the circuit and pass all the checkpoints to be declared the winner. This might sound easy however the longer you race for, the more difficult it becomes to control your vehicle and the faster you travel. You must have brilliant reactions and great control to compete at the higher levels.
Controls
Use left and right arrow to steer.