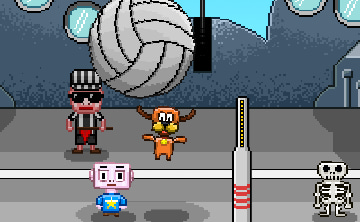 Use your computer to play Pixel Volley. Or try one of the games below!
Pixel Volley is a fun and entertaining volleyball game featuring pixelated characters and cool volleyball gameplay. You controll two different players and you must keep them jumping to keep the volleyball in the air and prevent it from touching your side of the court.
Single player controls
Use left and right arrow to make the character jump.
2 player controls
ZX to make the character on left side jump
Left and right arrow to make the character on right side jump