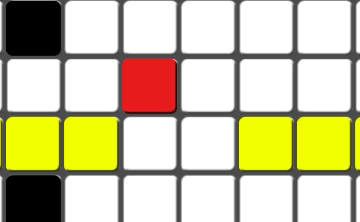 Use your computer to play Glitch. Or try one of the games below!
In this new arcade game, you start out as a green block in the middle of the board. Colored lines appear and move across the board. You must avoid the other colored lines that move except if you are the same color. In that case you can safely pass through them. The lines' moving speed will increase as you play the level. There are 10 difficulties to choose, the higher the level, the more challenges and the higher the score. Enjoy playing Glitch!
Use WASD or arrow keys to move the block.