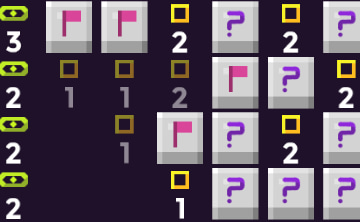 Use your computer to play Mine of Sight. Or try one of the games below!
If you have ever played the classic Windows
Minesweeper
game, you will love Mine of Sight! This browser game puts a fun spin on the traditional game. The premise remains the same – you must identify where all the mines are on a level.
Controls (changeable in the options)
Left click to dig a tile and hold the left mouse button to mark a spot with a flag.