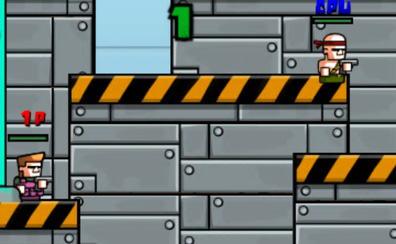 Use your computer to play Maim Me. Or try one of the games below!
Maim Me is an arena shooting game. You can play either with a friend or against the computer. Shoot down your opponent from the platform, before it happens to you. Collect boxes which contain stronger guns to have higher chances of winning. Have fun!
Instructions:
: Use WASD to move around, and J to shoot.