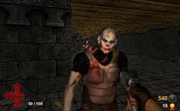 13 More Days In Hell





Try to survive another journey through zombie hell in this first person 3D shooter!
Add 13 More Days In Hell to your website / blog
x - close
Note: this needs to be inserted as HTML code. If you are not sure how to do this, please contact us and we will assist you!