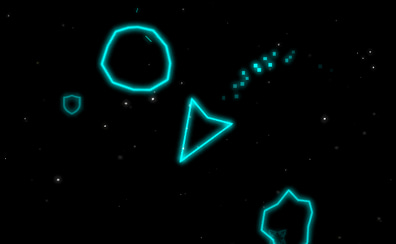 Use your computer to play Spaced Out. Or try one of the games below!
The 80's are back in this Vertex style asteroids dodge 'em up! Your ship gets larger as time passes and the asteroids get larger every time they collide with something, if they grow large enough they explode into 2 smaller rocks! Collect power-ups to stay as small as possible, blow up rocks, or get bonus points. Don't crash into anything or it's game over!
Player 1 controls
Use left and right arrow to move
Press space bar to thrust
Player 2 controls
Use A and D to move
Press W to thrust
Alternatively, you can use a controller or reset the controls to your own likings in the settings menu.