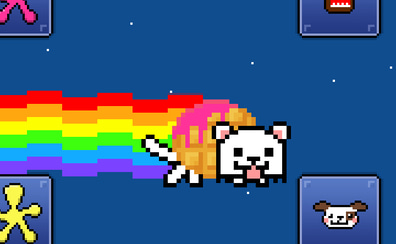 Use your computer to play NYANON. Or try one of the games below!
Nyanon is another addition of the Nyan Cat series in which Nyan cat is evolving! In this game you must create the perfect Nyan Cat model by collecting the correct objects whilst flying through the air with your rainbow trail in tow according to your goal.
Controls
Press up and down arrow to control the movement.