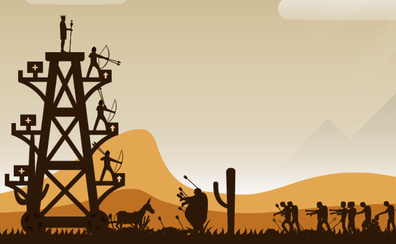 Use your computer to play Medieval Defense Z. Or try one of the games below!
Medieval Defense Z puts a fantastic twist on the traditional tower defense games. Set in medieval times, the lack plague has evolved into something horrible – now the dead are coming back to life and attacking the innocent! Using your tower, you must scour the land and destroy the undead. Your tower can be equipped with archers. These archers can be upgraded with the gold you earn. Upgrade their firepower, damage and speed. Furthermore, you can upgrade the donkey that pulls your tower, and your mighty king.
Controls
Left click to control the tower's movement, purchase upgrades and use your king's powers.