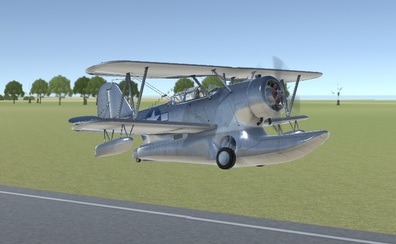 Use your computer to play 3D Flight Simulator. Or try one of the games below!
3D Flight Simulator is an ultra-realistic flying game in which you get to jump behind the controls of different types of aircraft. This game is all about learning the in-depth controls behind flying an airplane or even a helicopter. Flying is a notoriously difficult task to master, spend time learn what each control does before hitting the skies for a test run.
Controls
See in-game instructions to help you fly the airplane.