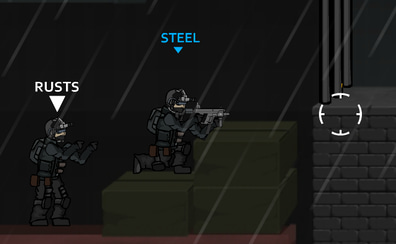 Use your computer to play Strike of War. Or try one of the games below!
Strike of War is an action-platform shooter with 55 different customizable weapons, 12 different Maps, 5 game modes, a main campaign level set and a Special Ops level set.
Controls
Equip 5 classes of soldiers with different gear as you unlock them. Don't forget to activate killstreak supports to gain the upper hand in battle!