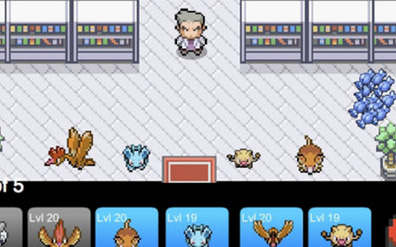 Use your computer to play Pokemon Tower Defense 2. Or try one of the games below!
Pokemon Tower Defense
is back in this all new sequel! Pokémon Tower Defense 2 is an amazing tower defense game that takes place within the awesome Pokémon universe and features all Pokémon from every generation! Capture new Pokémon and evolve them to reach their ultimate potential! Set just two years after the first game, you will follow an epic story as you travel throughout the all familiar Pokémon world, meeting new and old allies and fight your evil adversaries. Can you defeat your enemies and Catch 'Em All?
Controls
Use mouse to play the game.
More Games In This Series