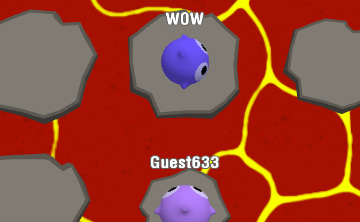 Use your computer to play Lava.io. Or try one of the games below!
Lava.io is a cute .io survival game that takes place in an area full of hot lava! You control a character that needs to jump from one stone platform to another. The platforms in the area are constantly sinking and you can not stand on it when it does (you will die if you do). Collect as many red gems as possible to increase your score!
Controls
WASD or arrow keys to move.