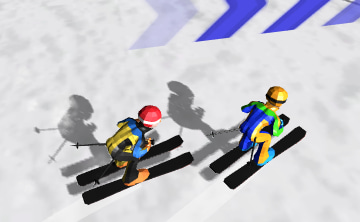 Use your computer to play Snow Blazers. Or try one of the games below!
Snow Blazers is an epic skiing game that takes inspiration from the iconic SkiFree title. In this game, you must try out your skiing skills and compete against other players to be crowned king of the slopes! Use your mouse to control the movement of your skier and avoid crashing into any obstacles such as trees and other skiers!
Controls
Move your mouse left and right to steer.