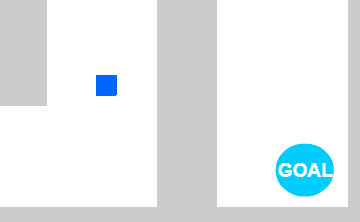 Use your computer to play Reverse. Or try one of the games below!
Reverse is a simple but fun puzzle game. As the name suggests, you must work in reverse. On each level, you must move the blue block towards the blue goal area. This might sound simple, but your mouse controls are inverted. When you move your mouse left, the block will move right for example. The first time you try this game we guarantee you will fail – the controls will disorientate you completely!
Controls
Use your mouse to move the blue square.