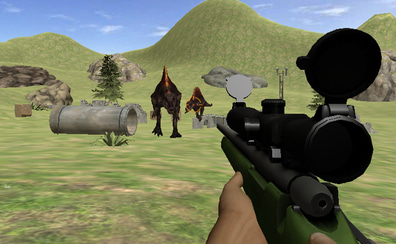 Use your computer to play Jurassic Sniper. Or try one of the games below!
The wild dinosaurs are on the loose and you are assigned to bring them down and restore order. Rappel from your helicopter and start the hunting. Try to aim for the head for an instant kill; if they are not instantly killed, they are going to come to you! You die instantly once a dinosaur reaches you. This game is one shot, one kill. Good luck!
Game developer
Jurassic Sniper is a 3D dinosaur shooting game created by Droid Cool.
Game controls
Left mouse button to shoot
Right mouse button to zoom
Mouse scroll to scale zoom
Hold left shift to hold breath
P to pause