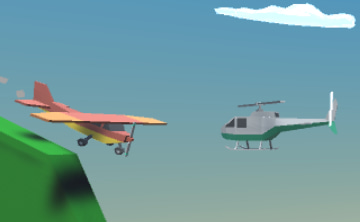 Use your computer to play Aerial Stunt Pilot. Or try one of the games below!
Aerial Stunt Pilot is a cool flying game in which you get to control your very own stunt plane! As you take off and fly, you must swerve around a myriad of different objects and avoid crashing. You must show off your stunt flying skills and try to reach the finish line in one piece!
Controls
Press up or down arrow to steer.