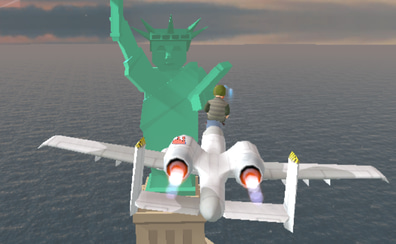 Use your computer to play Air Toons. Or try one of the games below!
Air Toons game - the epic air combat game Just like
Air Wars
, Air Toons brings an exciting airplane battle game with capture-the-flag gameplay. Pilot your airplane skillfully and outmaneuver your opponents to get the upper hand.
Controls
AD = Steer
W = Boost speed
Left mouse button = Shoot
Right mouse button = Aim
C = Cockpit view
M = Toggle audio on/off
~ = In-game menu
Enter = Chat