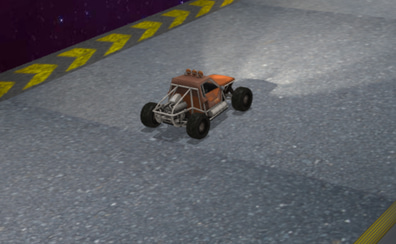 Use your computer to play Space Buggy. Or try one of the games below!
Space Buggy is a 3D WebGL driving game, set in space! This game is made by Rustam Zinurov.
Use W or up arrow key to accelerate and S or down arrow key to brake. Use the same keys to rotate the buggy while flying. Score as many points as you can by picking up objects and performing stunts!