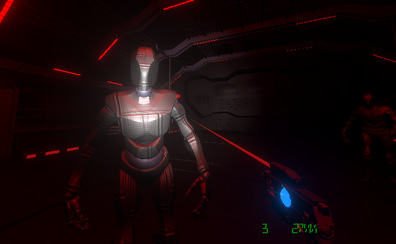 Use your computer to play The Final Countdown. Or try one of the games below!
The Final Countdown is an intense first-person shooter game in which you must explore a spaceship. You are on board, and the ship's AI robots have gone rogue - a virus has spread through the systems, and now the robots have become psychotic - they want to kill the crew!
Controls
Press left mouse button to shoot.