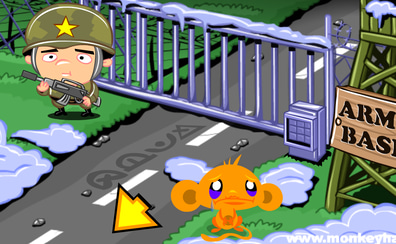 Use your computer to play Monkey Go Happy: Army Base. Or try one of the games below!
Monkey Go Happy: Army Base
Monkey Go Happy Army Base is a very challenging, point and click, hidden item, puzzle game where you play as one of many very sad monkeys and attempt to solve the many puzzles that present themselves to you.
Interact with the environment to find one of several hidden items scattered throughout the map and use the items to unlock doors, bypass keypads, blow things up etc. Can you find all of the items and solve the puzzles?
More Games In This Series