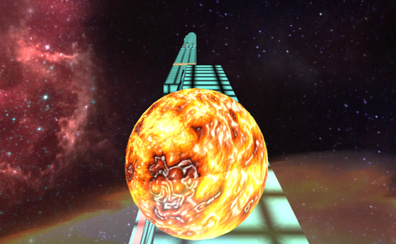 Use your computer to play Interstellar Travel. Or try one of the games below!
Interstellar Travel allows you to explore space to go on an epic journey. You have control of a space ball and you must move across different platforms to travel through the vast universe.
Controls
Press AD or left/right arrow to steer.