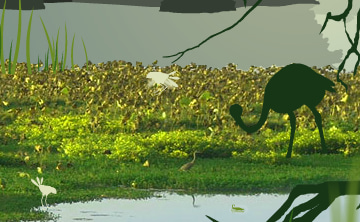 Use your computer to play Echogenesis. Or try one of the games below!
Echogenesis is a cool and relaxing interactive game in which you can interact with various natural objects on your browser screen. There are five different environments to interact with, each of which has a different theme - pay attention to the mouse icon as this denotes what actions you can do with each object. Some objects you can click, other you can drag, and others will move if you hover over them.
Controls
Use left mouse button to interact.